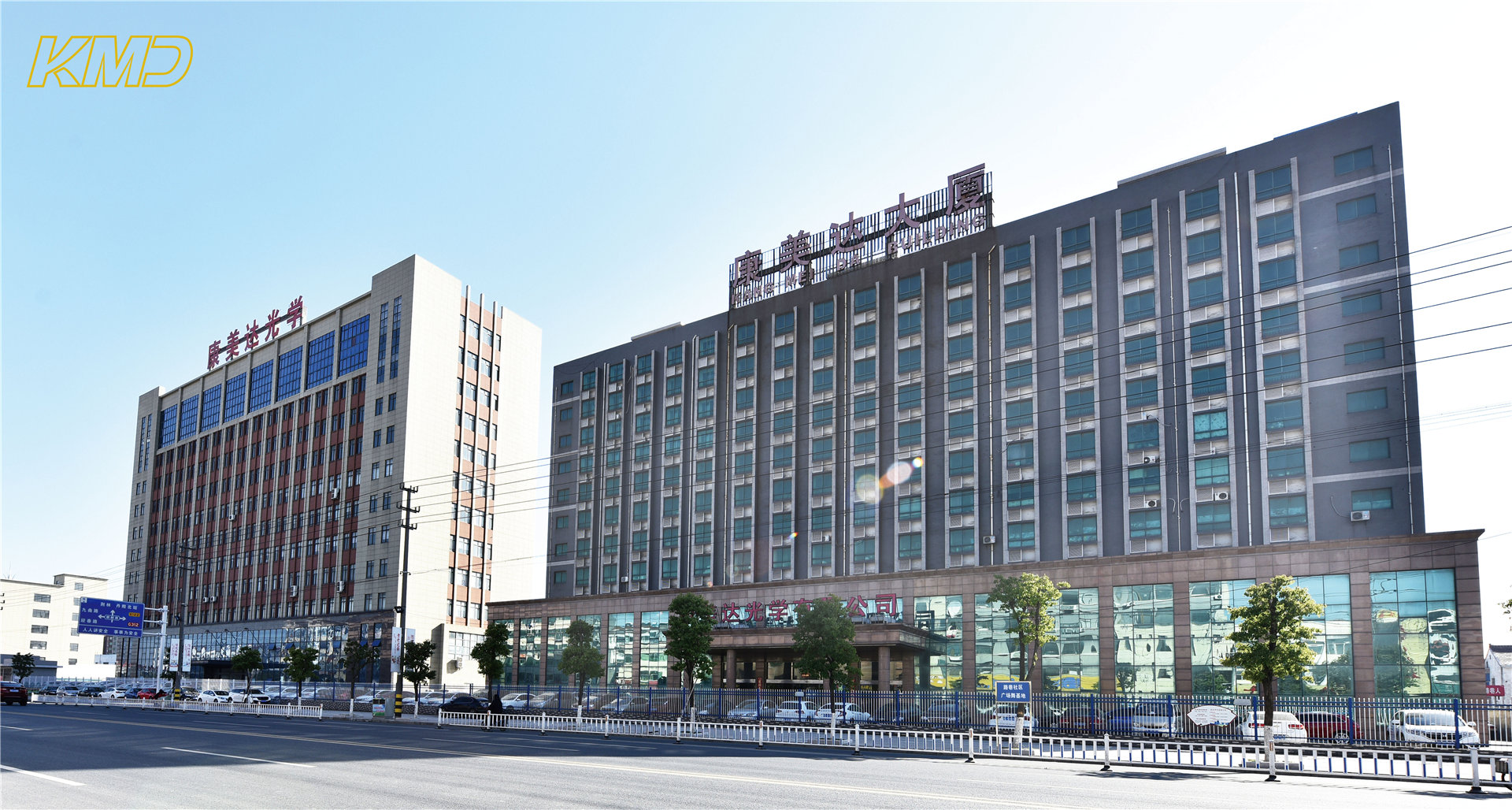 Jiangsu KMD- Optical Co., Ltd. is a production-oriented enterprise focusing on the optical field. It is one of the earliest professional factory engaged in the developing and production of optical resin lenses in China and focus on lens filed more than 45 years The company covers an area of 100000 square meters, with 650 employees, including more than 50 technical engineers and senior managers.
The company invested 50 million yuan to build an automatic workshop with six sets of Schneider RX machine from Germany, 30 sets of coating machine from Korea,production line output 12000pcs high quality lenses everyday.
Jiangsu KMD- Optical Co., Ltd. enjoys a high reputation in China and has obtained ISO90001 certification. In the domestic market, we have obtained the authorization of China's well-known trademark and high-new tech company
Since from 2000,company start for import and export business ,has business relations with more than 50 countries and regions all over the world and wins high reputation for its excellent product quality,abidance of its contracts and perfect after-sale-service.
KMD-Optical AS one of the leading manufacturer and exporter in china supply all range of ophthalmic lenses and glass blanks with excellent quality and reasonable price.
Among of them, ophthalmic lenses include products with various refractive indexes and various functional lenses, with indexes of 1.49,1.56,1.591 1.61,1.67,1.74 to choose from. Functional lenses include progressive lenses, bifocal lenses, photochromic lenses, blue block lenses, anti-fatigue lenses, anti-glare lenses,multi-point defocus( myopic) lenses, etc.
Glass blanks include 1.503,1.523 with photo-grey and brown and GG15.besides of this ,also can be supply of F4,K9 which used to produce telescope lens .

Quality

Efficiency

Responsibility

Diligence

Mutual Benefit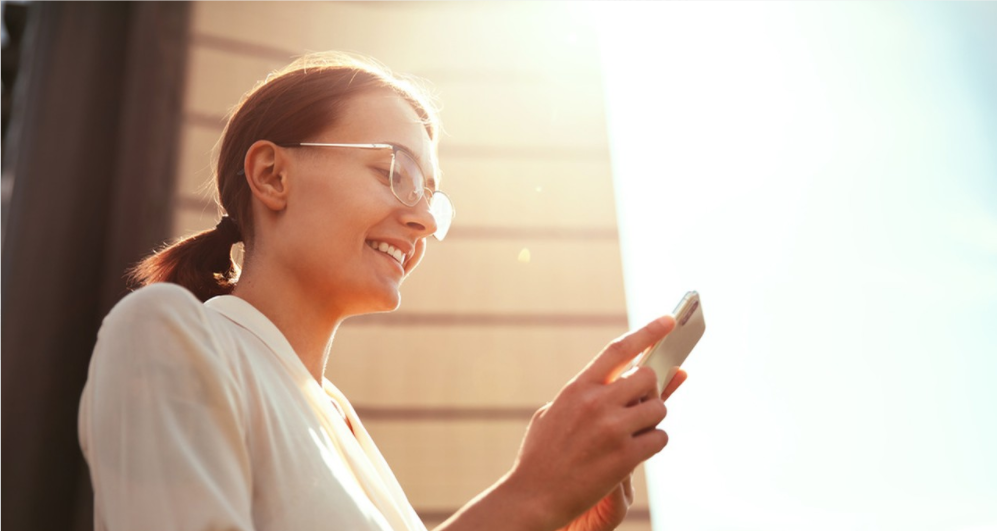 Create healthy vision and reach the world with beautiful heart.
To be a good lens that the public can afford and use at ease, and a brand that satisfies consumers.
Kangmeida has many imported resin lens production lines, 35 fully imported coating machines, and 6 sets of Schneider cutting-edge CNC garage equipment imported from Germany.
For example, Germany's advanced automatic garage equipment can process various specifications and types of lenses; The world's top automatic vacuum coating machine introduced to Germany - suitable for different refractive indexes and film systems; Germany Schneider FREEFORM free-form surface processing equipment - to process progressive tablets with internal surfaces completely optimized for prescription; The progressive equipment from Germany was introduced to process the internal surface progressive tablets which were completely optimized for prescription.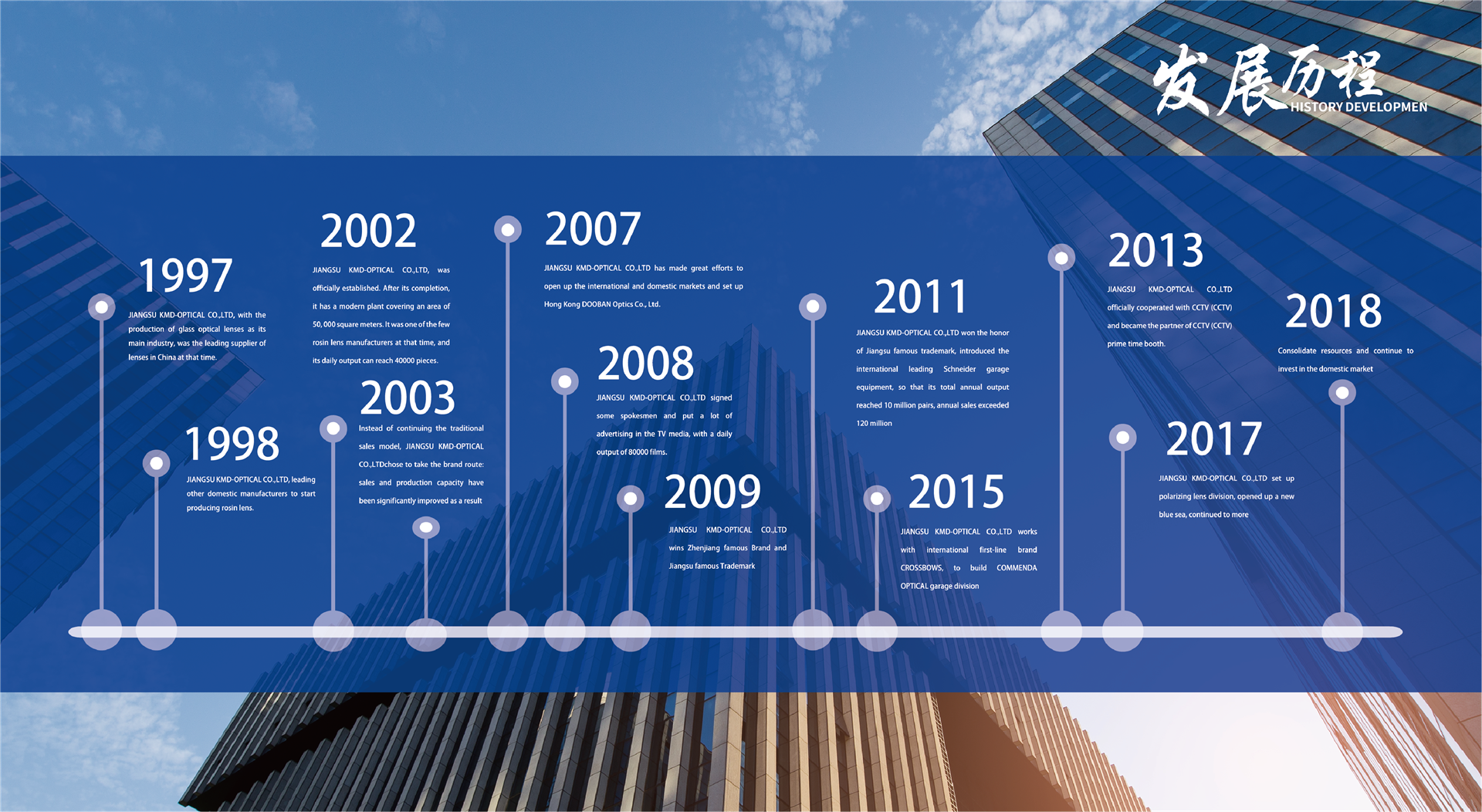 The company always pays attention to the quality education and talent training of employeesand reaulary conducts orofessional training foremployees to improve their professiona qualty and sklls, The company advocates that theinterests of employees and the interests of the company advance and retreat together, create a harmonious and progressive teamand maximize the potential and team spirit of employees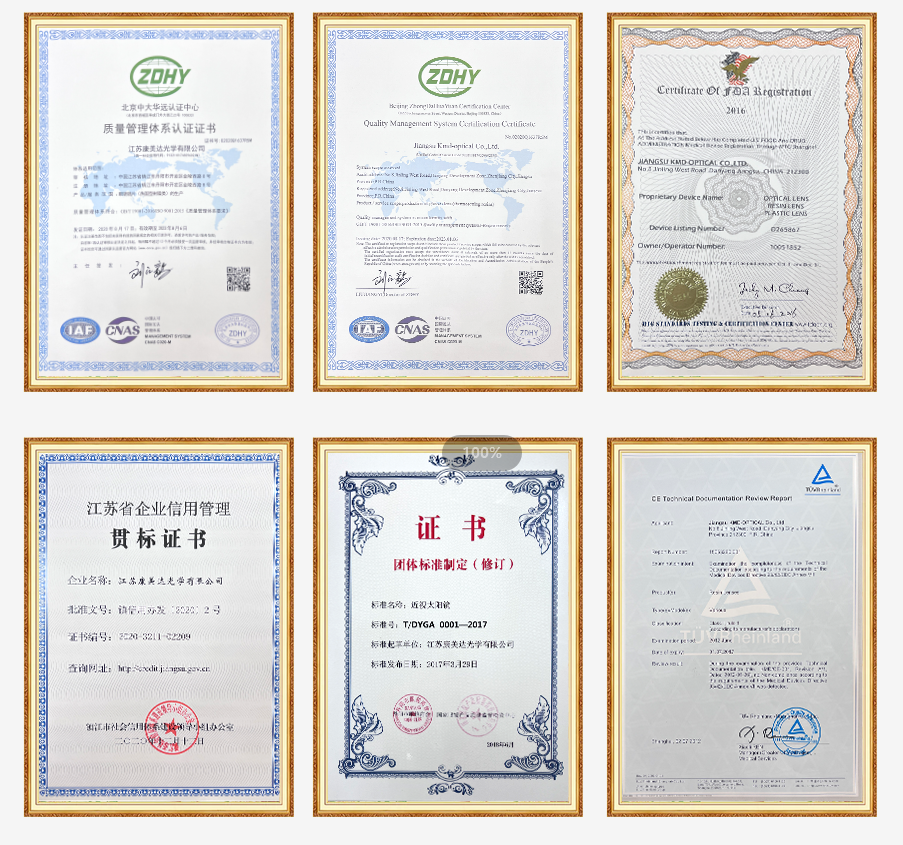 Commda Optics attaches great importance to the research and development of new products.At the becinning of the factory, it established a research and development center, introduced senior talents from home and abroadpurchased a complete set of professional scientific research equipment,constantly innovated and made breakthroughs in product varieties and quality. followed the market pace, and led the industry trend